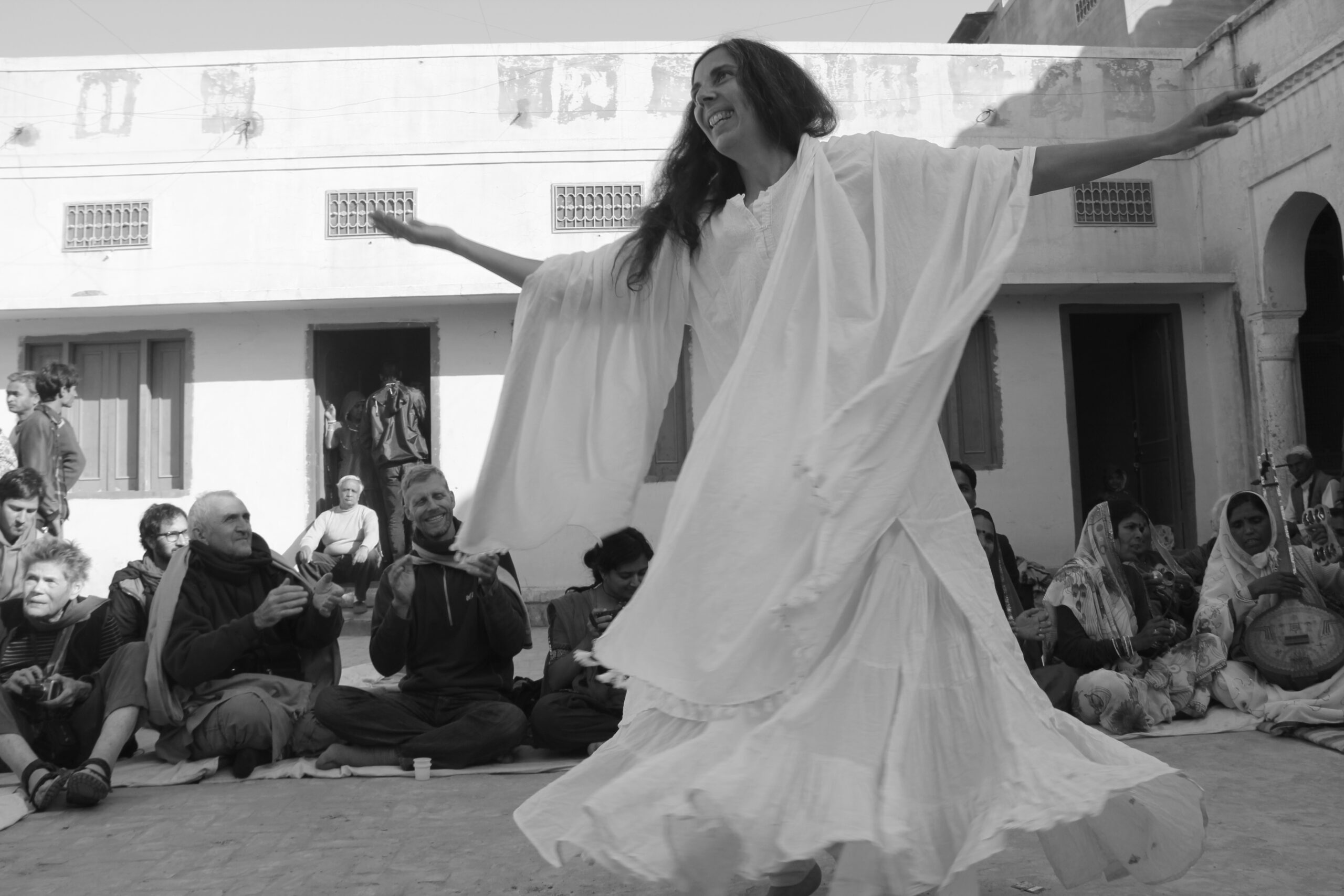 The first edition of the Rajasthan Kabir Yatra was embarked in the year 2012. With the village residents hosting a warm welcome to the travellers, the yatra opened at Momasar and journeyed through the rural region of Bikaner; Napasar, Jamsar, Diyatra and Pugal. The yatra bought together diverse musicians and a more diverse set of yatris, who traveled in buses from one location to another for nightly concerts in different villages.
In the very first year, more than 200 people from across the country and abroad joined us. The seven-day fest was vibrantly bejeweled with a diverse group of musicians arriving from far parts of the country, representing diverse traditions, creeds and identities, who jointly gathered and greeted each other in the love of the 15th-century poet-philosopher, Kabir.
Mashesha Ram with his captivating Meera bhajans, kaluram Ji Bamaniya and Prahald Singh Tipaniya in their voices of Kabir, Gorakhnath and Bahavaninath mesmerised and gave a divine euphoria to the spectators. Gavra Devi at Napasar stood as a phenomenon throughout the night jaagran. Blind from an early age of 10 days and close to 65, she startled the audience with her full-throated and powerful voice singing the traditional Rajasthani bhajans. Shabnam Virmani, Bindhumalini, Vedanth Bhardwaj with other performers hailed up to the travellers with their soulful recital of Sufi and Nirgun poetries. A remarkable initiative by Gopal Singh Chouhan, the 7-day yatra was assisted by a band of devoted volunteers and the Kabir Project Team, Bangalore.