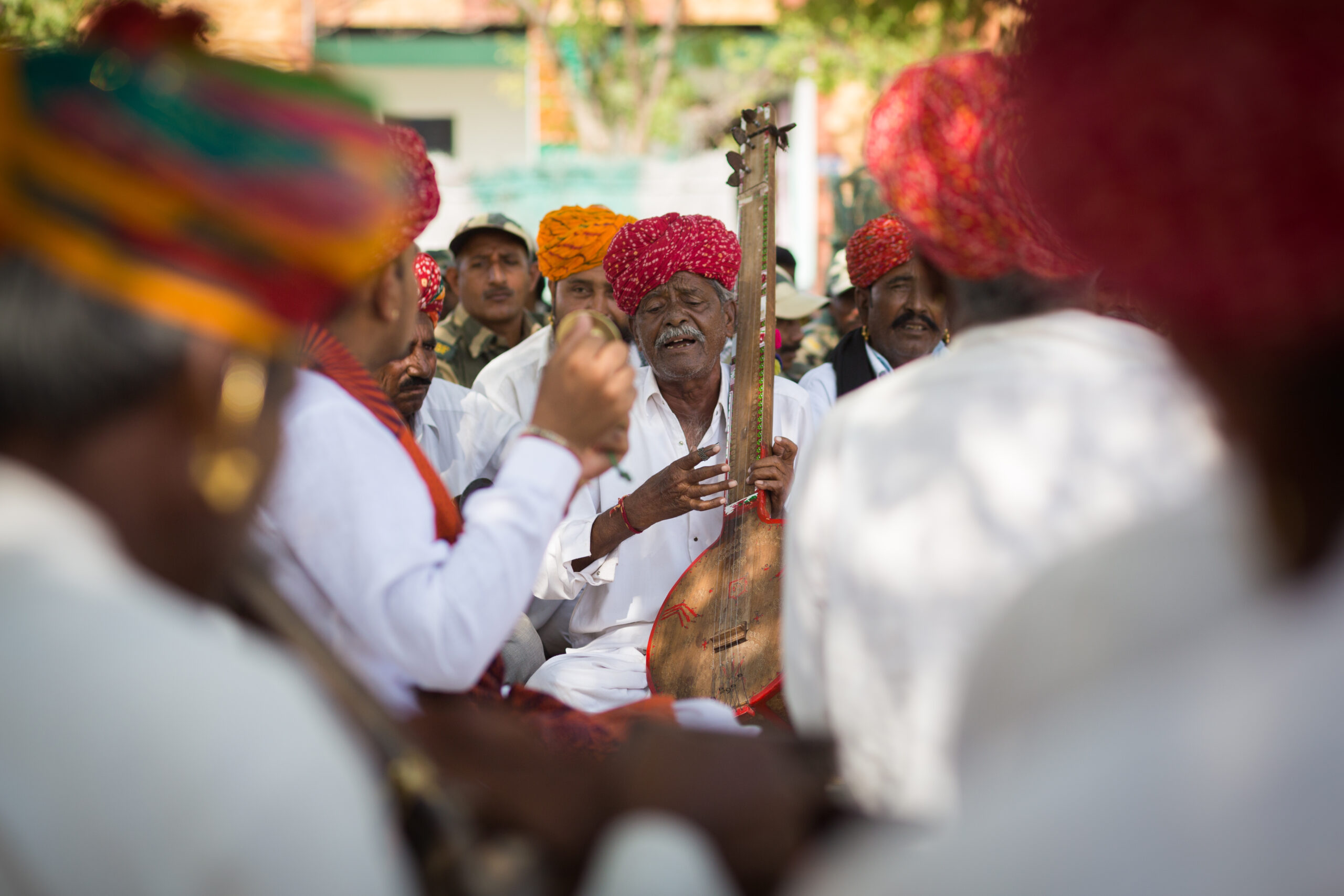 Frigid sands, homely haveli's, delightful delicacies and endless excursions were all set to welcome the Yatris to the city of Jodhpur. The Rajasthan Kabir Yatra, 2017 voyaged through the areas of Siwana, Barmer, Choutan and Gadra Road. With Satsangs in the morning, village expeditions, performances, and jagran by the singers at the melodious midnights made up the heart of the RKY 2017.
To introduce the simple yet beautiful cultural splendour of Rajasthan, nearly everything, from delicacy to drinks – was merely served in traditional Marwari custom. The first came the full-on traditional Rajasthani meal where ghee and love stood basic nearly in every dish. The famous bajreki roti, sweet churma, bajrekakhichra, kadhi, badi, and phalikisubzi did the errand of appetizing hearts and enlivening taste buds.
Inspired by simple and subtle rural living; sleeping on turfs with mattresses lined up, living without the opulent amenities and locally travelling on buses from a village to another made up a new experience for yatris to dive in. This melodious and soulful yatra established a united utopian community where people discovered a culture free of the hefty social barriers that lifted a hope for the voice of Kabir to stand out in the modern society of revulsion and contempt.