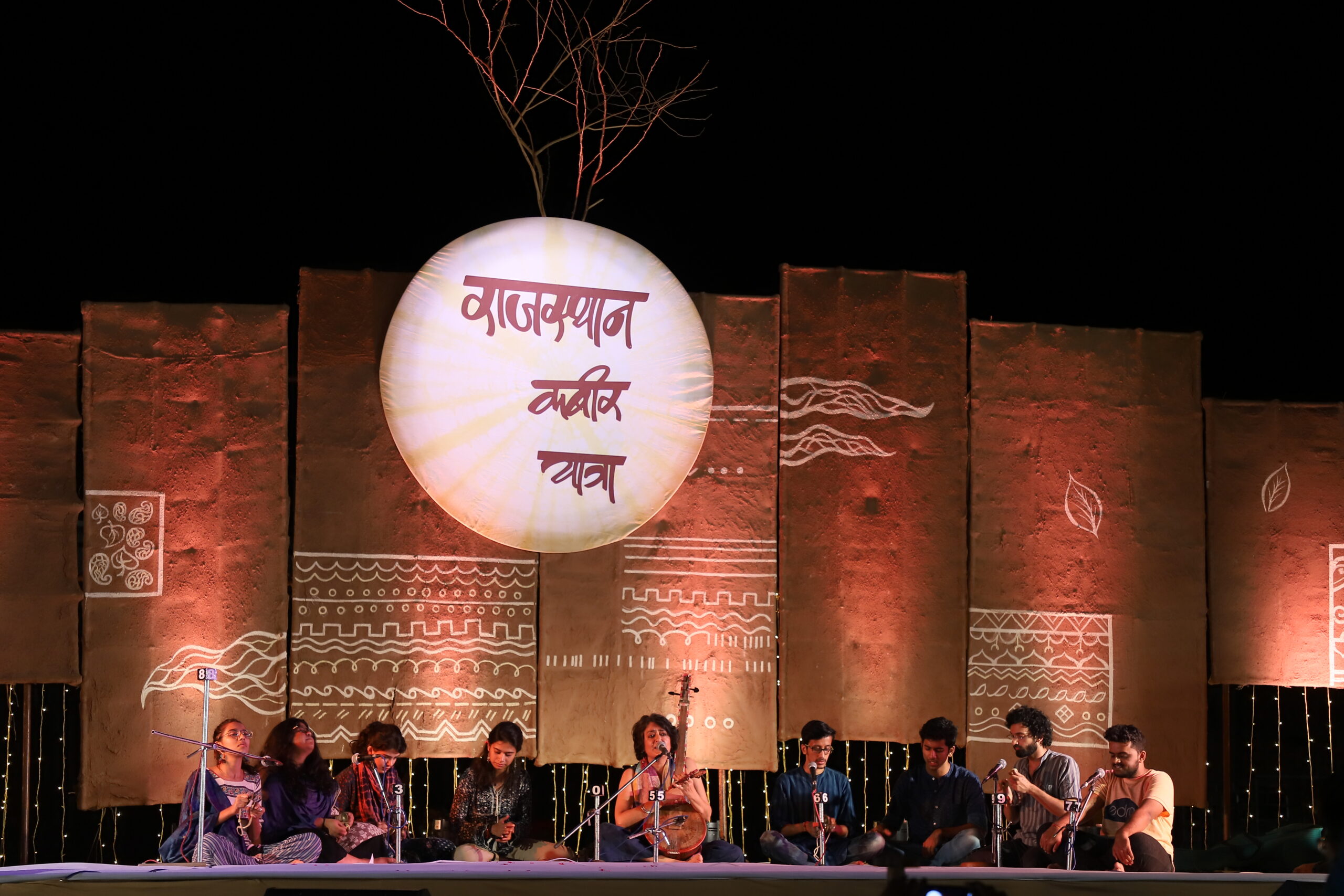 Where could one uncover a better juncture to sink within, a dessert where one has nothing more than dunes and dunes of sand. The third edition of the Rajasthan Kabir Yatra, scheduled from 2-7 October 2018, pioneered in the Bikaner city which travelled to the edifying cultural regions of Bap, nachna, Jaisalmer, Sam and Jodhpur.
A perfect spot for seekers to realize more of the self and drive on a journey within, the atmosphere of Rajasthan Kabir Yatra ignited the idea of communal oneness and establishing an environment full of love and compassion. Whether celebrating the nirgun poetry of Kabir, the deep in love – bhakti bhajans of Meera or the soulful Sufi qawwal, this edition made it to bring everyone together by singing-dancing in the rhyme and rhythm of Kabir.
With morning statsangs, Evening walks and late-night Jagrans extending to three in the morning, the yatra did not leave a spot for the travellers to experience immersing into an otherworldly experience. Sleeping rowed, with one mattress stuck to the other, munching together on the traditional Rajasthani cuisine or enjoying the evening jaunts giggling and chatting with each other, the Yatra did bring together diverse people from varied diversities in the love of Kabir.