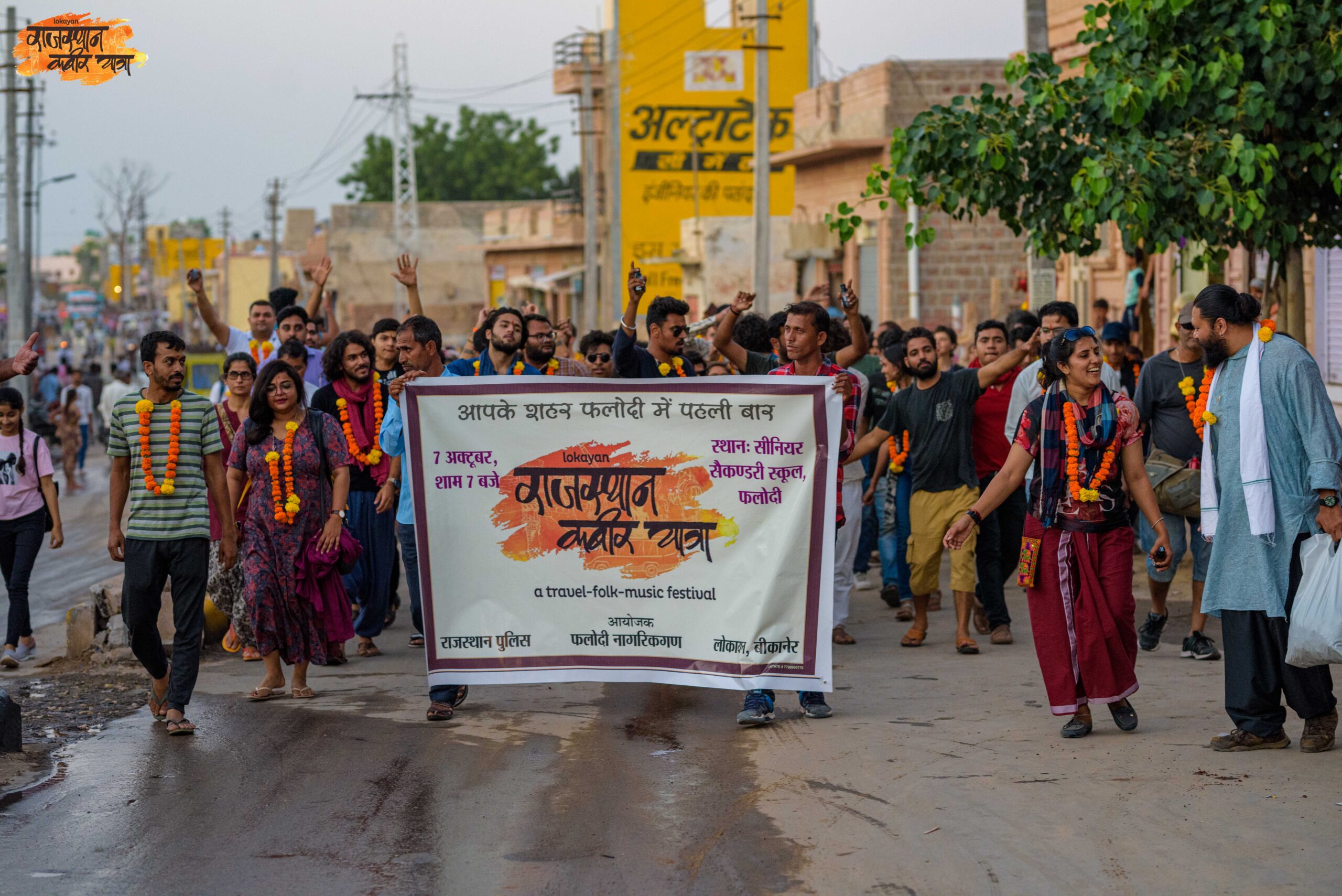 With the travelers readied and the artists, even more, the Rajasthan Kabir Yatra 2019 opened in the capital pink city of Jaipur. With 50 diversely proficient artists and over 500 yatris, the Yatra celebrated the traditional voices of Nirgun, Bhakti and Sufi poets. Spanning over Jaipur, Sikar, Dundlod, Ramgarh, Fatehpur, Phalodi and Sam, the sundry diverse locations, saintly settings and surreal stages grabbed the smiles of each glimpse blinking.
Every morning began with all the yatris and musicians engaging in a Satsang – a circle where all the music and poetry sang together, encouraging discussion and connection with one another. Then the yatra travelled to the next village and sang, listened and danced until the early hours of the morning. To encourage communal harmony and un-dividedness, Project Taana-Baana by the Bikaner Police contributed to the smooth and stablefunctionof the Yatra.
With daily reflective sessions held, inspired to understand the value of harmonic coexistence and educate the heart to live in amity with the world. A travelling pilgrimage, a vibrant spectrum of acceptance, openness, music, and poetry speaking between a vast group of people, the Yatra delivered a sense of spiritual peace which penetrated each individual; from yatris, musicians, volunteers to the event organisers, making the RKY 2019 an unparalleled success.