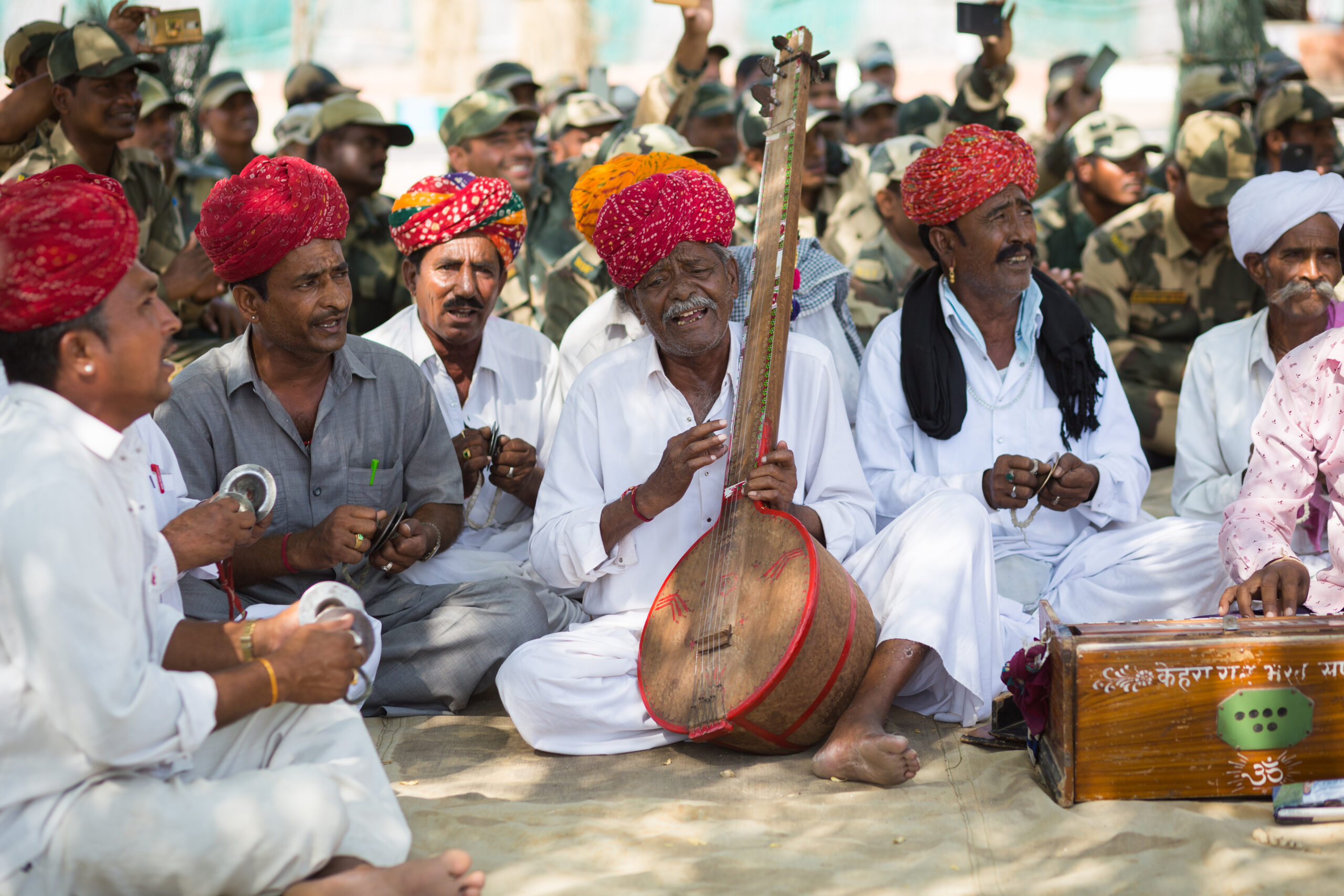 JAISALMER: Rajasthan Kabir Yatra kicked off from Wednesday night in Bikaner. Lokayan Sansthan Bikaner, Rajasthan police, Gramin Vikas Evum Chetana Sansthan in Barmer, district and police administration, Rajwest power limited have jointly organized the five-day Rajasthan Kabir Yatra at high school ground in Barmer.
Barmer district collector Shiv Prasad Nakate, SP Gangadeep Singhla and others inaugurated the yatra by lighting the lamp. Large number of youths took part. Twenty five members of Barmer Kalakar Mandali presented Vani Gayan.
Nakate said, this will prove profitable to Barmer. During this music function all music lovers will stay here and will see the Barmer's folk art, folk music, handicraft, artists etc and this will get international identity and will increase tourism possibility of Barmer.
SP Singhala said, this yatra will increase communal harmony and spirituality. DCP (east) Jodhpur Amandeep Singh Kapoor said his experience in 2016 of Kabir Yatra was excellent. Lokayan Sansthan had organized this with objective of creativity. Barmer famous singer Dan Singh and Kaluram Bamnia enthralled the audience with bhakti ras and bhajans. Radhika Sood and Manjil Mystique of delhi too gave their presentation.
Other artists too performed. Kabir yatra director Gopal Singh Chauhan said people extended grand welcome to the programme and these artists will perform for four days.
People also visited live craft workshop and exhibition at the premises of Gramin Vikas Evum Chetana Sansthan. Its secretary Vikram Singh Godara welcomed the artists. Artists and others took part in procession which went through various routes of the city and reached the venue. People welcome them with garlands and flowers in the route. On October 26, Kabir Yatra will be at Gadra Road.