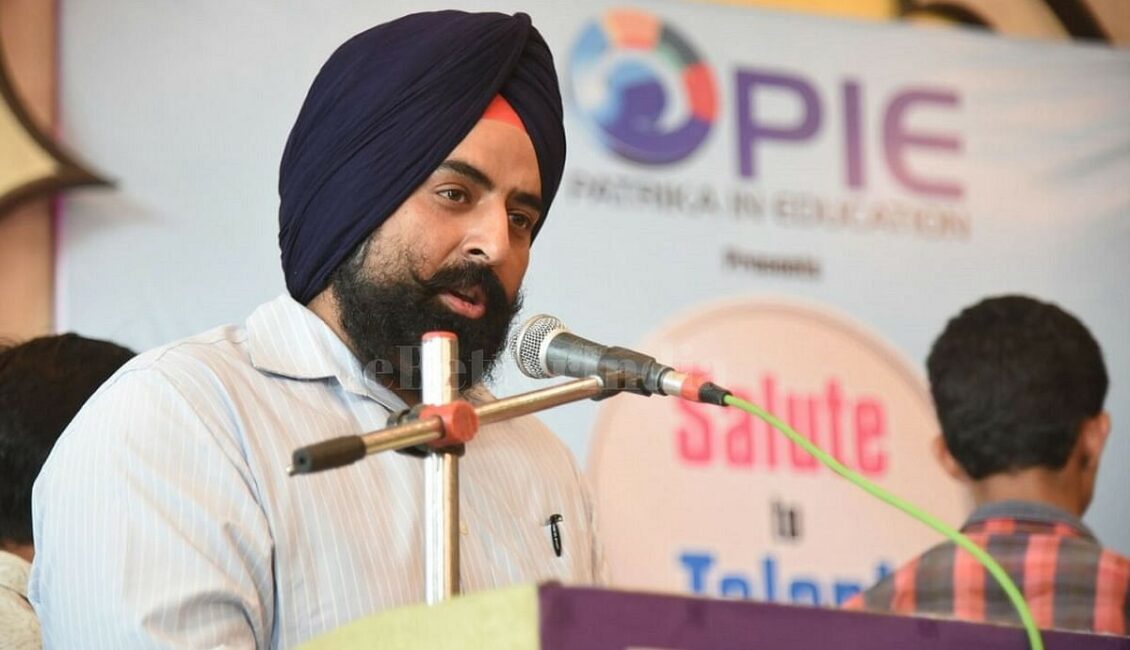 This November, about 200 musicians from around the country will get together to spread love, music and communal harmony in Bikaner. And the Superintendent of Police will be there to support them. This is how!
"I attended the Malwa Kabir Yatra in the years 2010 and 2011. And that inspired me to find out more about the folk and oral musical tradition in my hometown, Bikaner. I started researching and realised that the tradition is very much alive in and around the city. We have the culture of sacred gatherings called jagrans where people and musicians come together at night and take part in satsangs (company of true people) — singing folk and Bhakti songs together," says Gopal Chauhan, a music lover who later went on to organise the first Rajasthan Kabir Yatra in the year 2012.
Rajasthan Kabir Yatra is a travelling music festival celebrating the spirit of mystic poems and songs. A group of musicians travel in and around Bikaner and their aim is to spread the power of Bhakti and Sufi music and poetry.
"These yatras (journeys) are a critical celebration of the spirit of Kabir and other mystic voices through film screenings and live music concerts, bringing mass rural audiences together with folk singers, scholars, activists, artists, and students from urban India," says the Yatra website.
The second edition of the Yatra has been scheduled for November 11-16, 2016. About 200 musicians from across the country will travel for six days and the Yatra has a twist this year. It is being organised in partnership with Bikaner police – they will help take it to those villages that recently witnessed instances of communal violence, to spread the message of peace and bring people together.
---
---
Gopal started this journey by archiving the work of many folk singers.
He founded Lokayan, a non-profit charitable society working for heritage conservation and the revival of folk arts, music, etc. Additionally, he started recording the music of folk performers, understanding their history and culture. During this time, he also came to know about the Kabir Project. It is an initiative to use music to bring together singers, scholars, activists, artists, illustrators, and students. The idea behind the project is to explore how the poetry of 15th century mystic poet Kabir intersects with ideas of cultural identity, secularism, nationalism, religion, and death today.
Finally, by collaborating with the people behind the Kabir Project, Gopal organised the first edition of the Yatra in February 2012.
"It was a nice experience. It was also a community-driven festival so we didn't have any corporate sponsors. Everyone crowdfunded; the villagers were the hosts and the organisers too. It was a festival for the community and by the community," says Gopal. But they fell short of funds in the following year and could not continue.
Gopal, however, continued to work with musicians – recording folk songs and uploading videos from the previous Yatra on YouTube.
It was here that the Superintendent of Police of Bikaner, Amandeep Singh, came across a video. "When I came to know about the Yatra, the idea interested me a lot and I got in touch with Gopal who said that people weren't coming forward to help organise it because of the lack of funds. We were both interested in it, so we decided to begin again. And this time, we were able to gather strong support and a good number of sponsors. We decided that the police will suggest some places that are in a state of radicalization after recent communal conflicts. There, we would try to have a dialogue with people and engage the youth. This will also give them something new to listen to and enjoy."
---
---
Amandeep, 38, is an MBBS by education. He has been posted to various places in the Rajasthan cadre over the years. He is interested in community-friendly policing and has been engaging with the community in different ways.
He organised a programme for the eradication of scoliosis in Karauli. He also worked with UNICEF and other organisations for child-friendly policing in Jaipur. This led to the launch a one-stop crisis management centre for children there.
"The police are usually associated with taking reactionary action," he says. "But if you are self-motivated and if there is a way to engage with society, I think you should do it. One gets a huge kick in doing more than the call of duty. This is my forte and giving back to the society gives me happiness," he says.
The Yatra will begin on buses from Bikaner. Musicians will then travel to Shri Dungargarh, Moolwas, Shi Kolayat, and Rawwala villages. Gopal adds that the Yatra schedule is such that there will be space for participants and audiences to interact, ask questions, etc.
The days are dedicated to satsangs, followed by village excursions, and the performances will be showcased at night.
Currently, different NGOs are funding the Yatra and the group also has the support from the tourism department. "Our idea is to travel and show people that this tradition is alive. I am working for the people of Bikaner who should know about their culture and history," sums up Gopal.